Alliance patient Angela Jacobs was the recipient of a car through Wheels4Hope!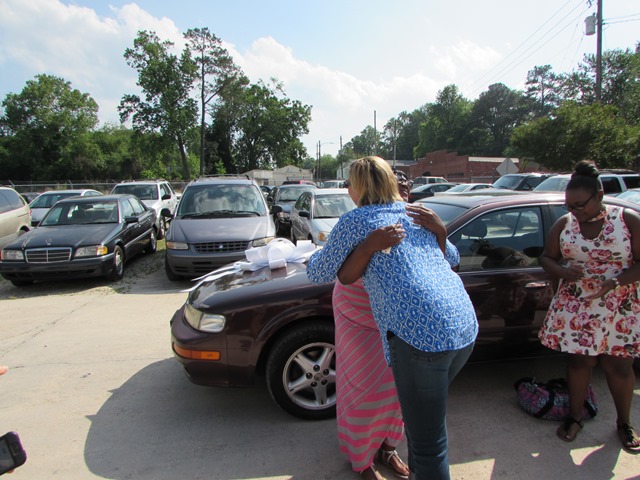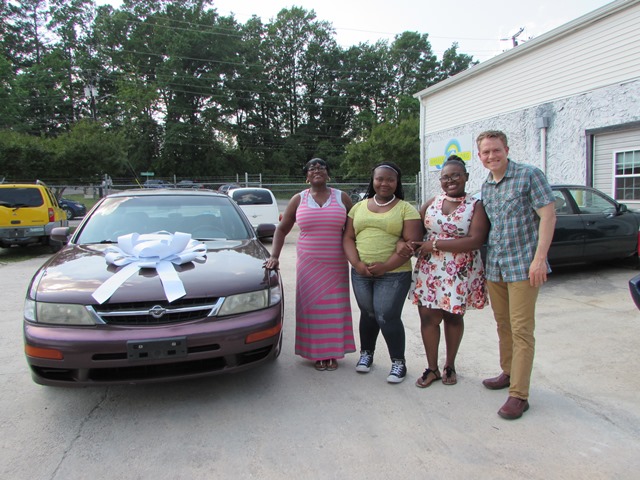 Wheels4Hope is a car donation program that turns donated cars into local blessings. Their mission is to provide affordable, reliable transportation to economically vulnerable families and individuals who are referred to us by one of their partnering agencies. Angela is the third Alliance patient who has received a car through this partnership!
"Wheels4Hope has been great for me. I was able to receive an affordable car and the car itself is doing wonderful! This car has helped me and my daughters so much with commuting between work and picking them up from school. It has really helped out a lot." - Angela Jacobs
Elaine Pleasants, Wheels4Hope Executive Director:
"Wheels4Hope was delighted to be a part of Angela's journey. We see everyday how transportation is so important in the lives of our recipients, and we know that Angela's Nissan will open so many doors for employment, education, and social opportunities for her and her daughters. This is the third car blessing we have celebrated with Alliance since our partnership began, and we are grateful for the work our community partners do in preparing clients for car ownership and self-sufficiency. We look forward to continuing our work together."
-
Dr. Toby Bonar, Director of Pastoral Care & Counseling Program:
"Angela's dedication, humility, and resilience are inspiring, and she has encouraged us to continue to be creative in our caregiving. She is using her car to create more stability in her family and work life. Having a partnership with Wheels4Hope allows us to expand our imagination to see new ways of improving the health and well-being of our community through quality transportation resources."