It's been a typical North Carolina spring with temperatures all over the map -- 70s one day, snow the next. We've been protecting our spring vegetables with row cover, and our cabbages, collards, and lettuces are coming right along. Patient-favorite swiss chard was planted early in March.
As always, rely on regular garden volunteers to help our garden grow. Thank you to from the Raleigh Fellows Program through Church of the Apostles for pulling late winter weeds and prepared beds for Spring and Summer plantings!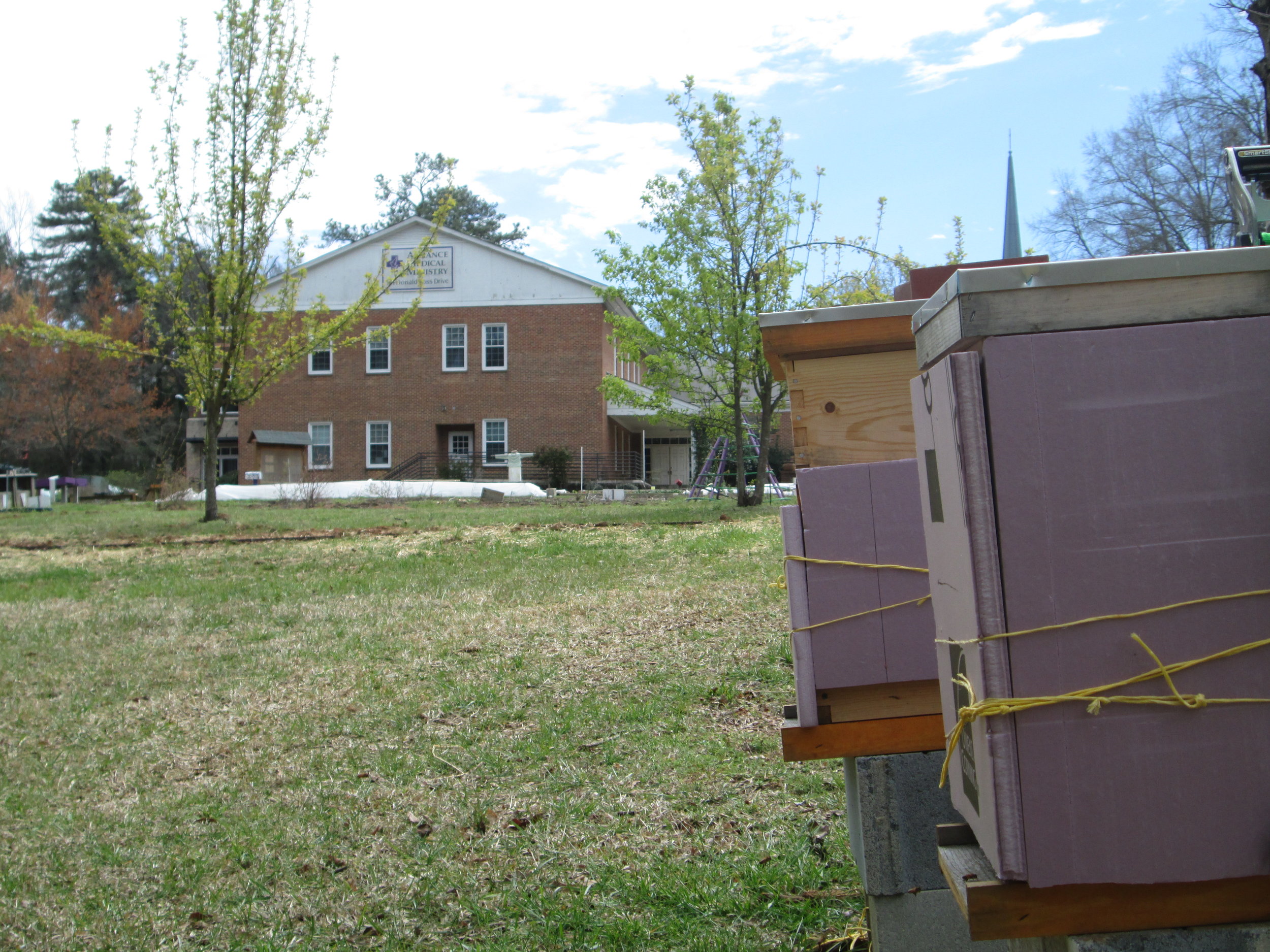 Big changes are happening in the Alliance Community Garden!
Our new walking path was laid this month, an inviting 350 foot pathway that connects the Donald Ross Drive sidewalk to the clinic. The walkway was made possible by the Triangle Community Foundation, which generously awarded Alliance with an Environmental Conservation grant in 2017! The walking path frames the Alliance Community Garden, inviting patients, staff, and volunteers into and around the garden. A special thank you as well to our friends at Four Seasons for helping plan and implement our idea for the walking path.
Celebrate the garden and healthy lifestyles with us:
Plant and seed vegetables for summer
Care for our spring vegetables
Take part in garden planning and garden art projects
Connect with other communities participating in our garden programs
Pop-up Zumba and Yoga Classes
One mile "Walk With a Doc"
Food Truck @ 11 am
RSVP or inquire to Jesse Crouch, Garden Coordinator: garden@alliancemedicalministry.org.
Join us for a Garden Workday -- individuals or groups welcomed. Learn about organic gardening, composting, and the importance of honeybees. No previous experience required. Jesse Crouch, Garden Coordinator will provide instructions, tools, and oversight!
Sign up now! Email Jesse Crouch: garden@alliancemedicalministry.org.