Our Spring garden is now blessed and well underway, thanks to community and patient support at our April 8th Garden Launch!
Over 30 individuals -- including two Missional Communities from Edenton Street United Methodist Church -- joined our Garden Launch, helping weed, water, plant and harvest.
Volunteers painted new signs for our garden boxes and terra cotta pots for container gardening.
Volunteers helped lay the groundwork for new herb and pea garden, planted beans, built a trellis for the beans to climb, spread mulch, and pulled weeds to add to compost.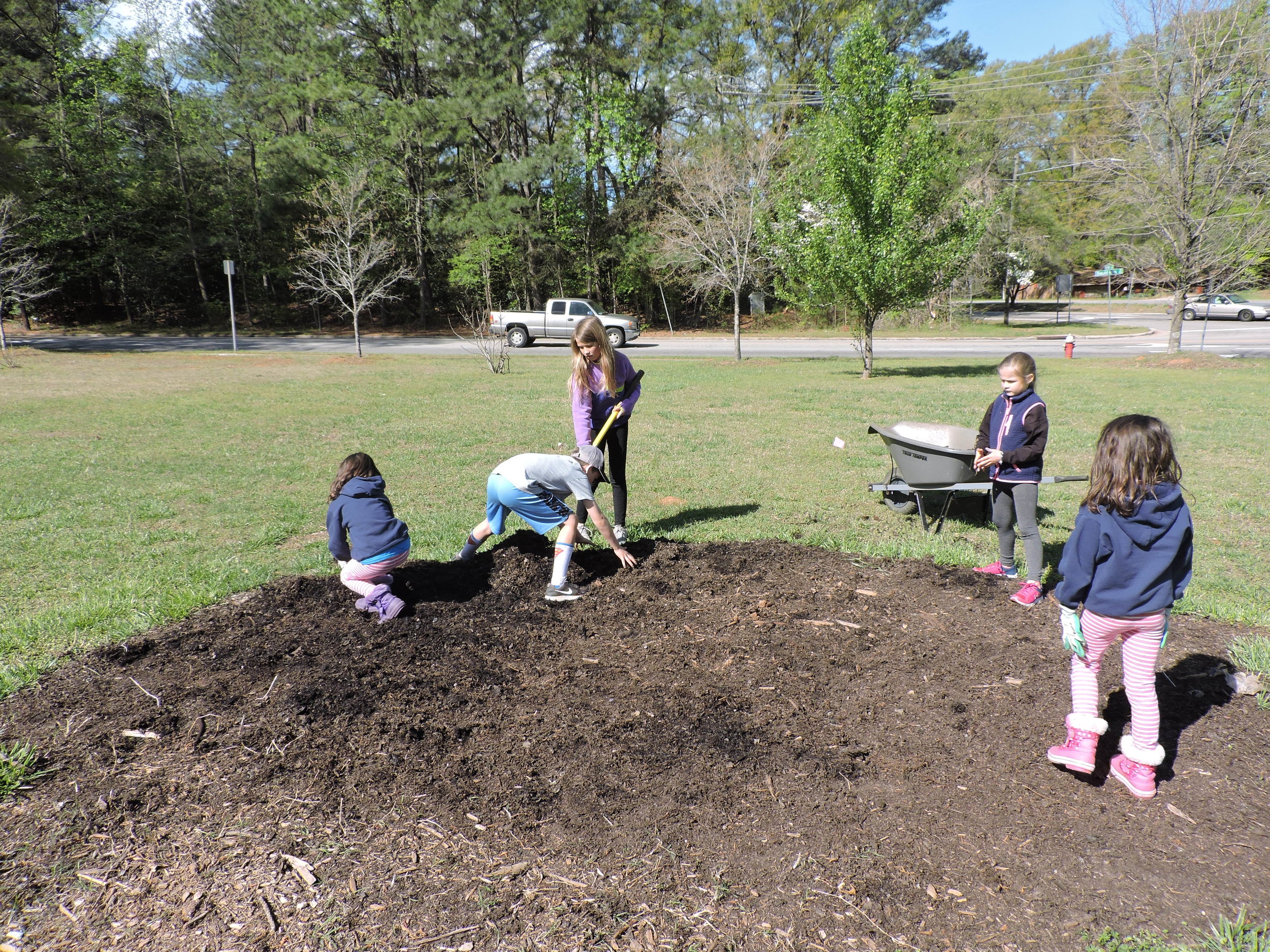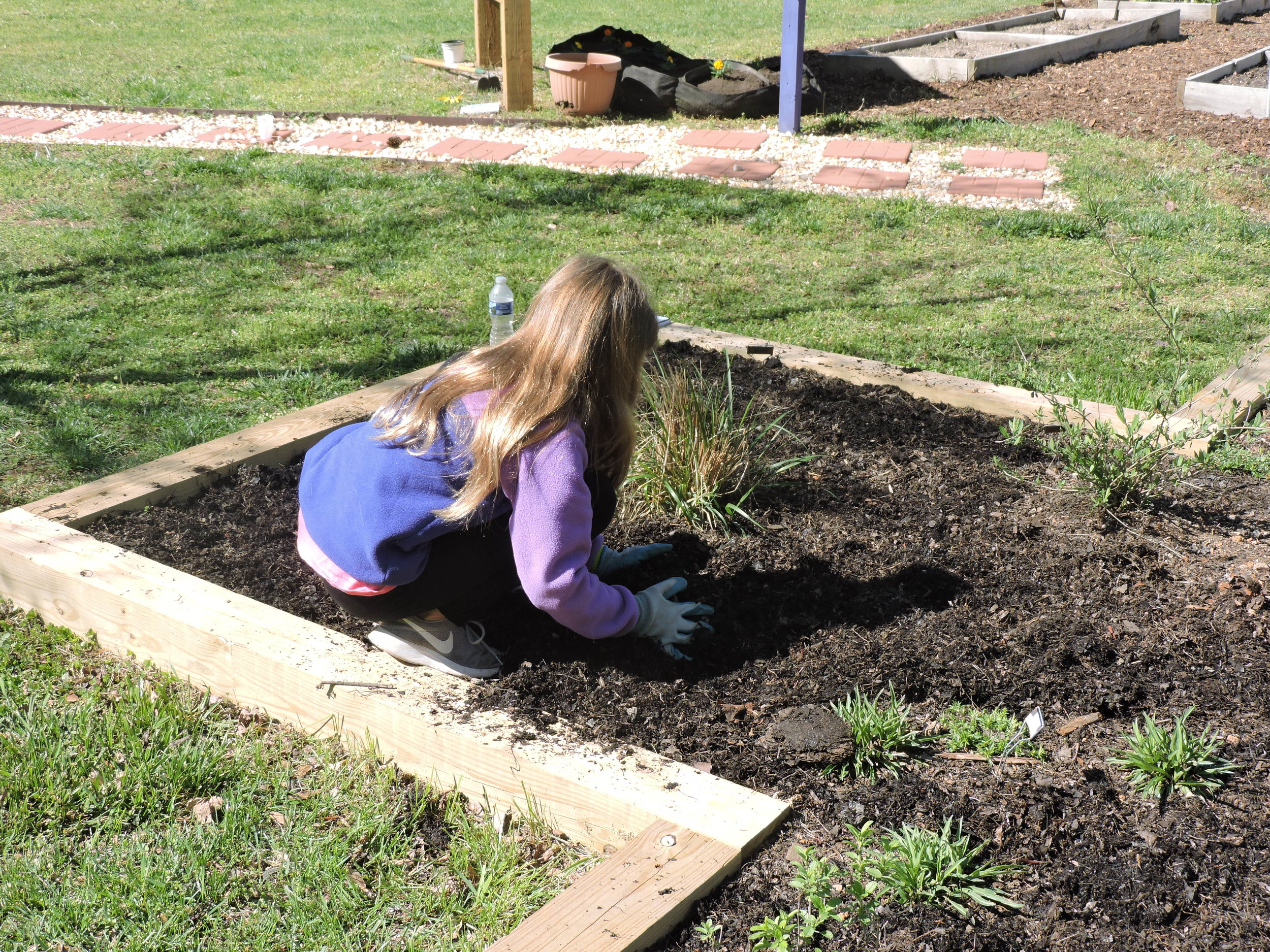 A little landscaping was performed to get our campus ready for Spring!
Alliance Director of Pastoral Care & Counseling Toby Bonar blessed the garden.
We look forward to a bountiful harvest of lettuces, radishes, asparagus, and beans! Thank you to all for your service.